The project began by visiting the headquarters of Georg Jensen to obtain their desired outcome for the project. We discovered that they wanted us to identify and define the crucial elements that comprise Skønvirke design, and using these elements in conjunction with modern techniques, to create a collection that brought Skønvirke and their heritage into the future. On this page you get a walk through the entire process of creating this collection.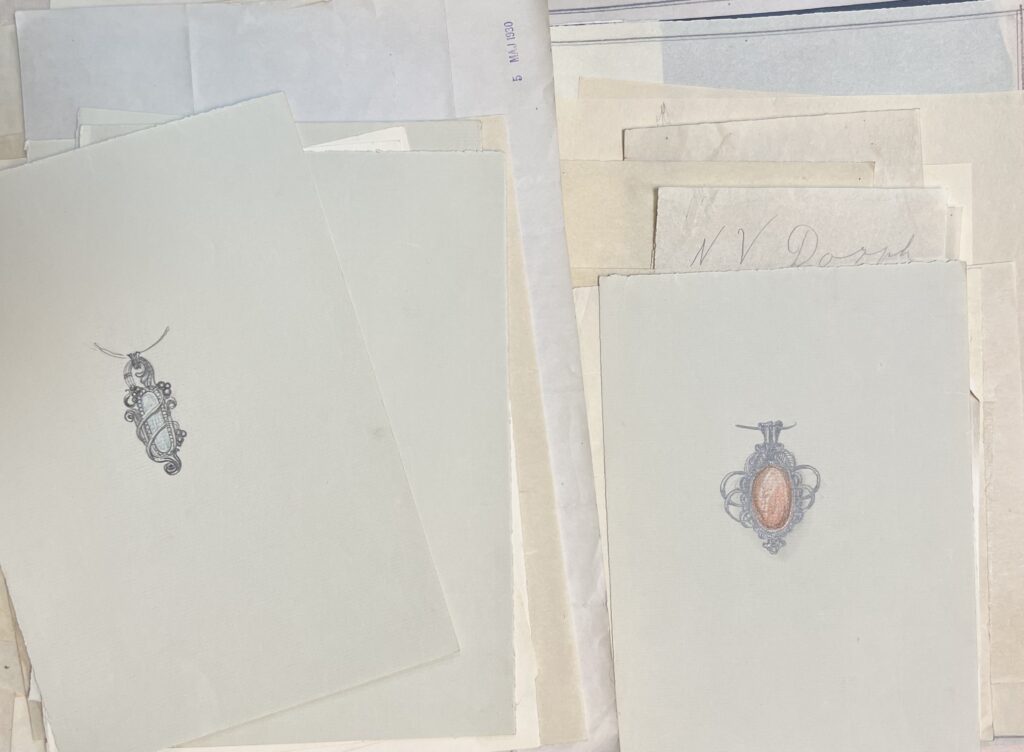 After the brief, we started our journey by gathering information. We went to Georg Jensen's archive to seek inspiration from old designs and understand their heritage and the period Skønvirke better.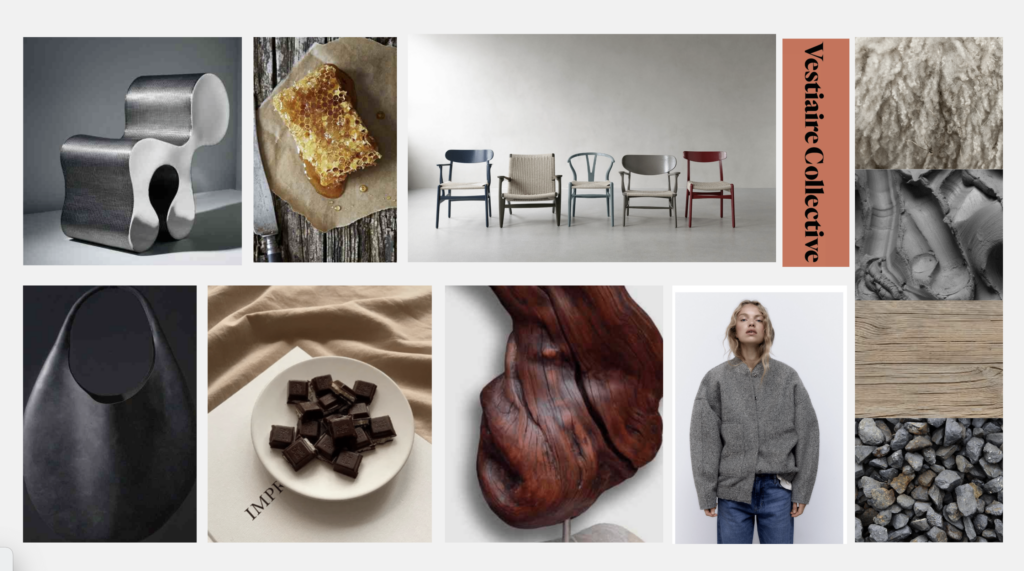 We conducted a street study to figure out where we find Skønvirke in our everyday life. Through this study, we discovered that the same passion for good craftsmanship, which was present at the start of the Skønvirke design period, was becoming a trend again. People are now seeking towards good quality rather than mass production.  
Therefore, we ended up with the hunch, which became a very important factor for our entire collection: A seek towards the aesthetic sustainable design.
"To create timeless

design icons

that last for generations"
To gain more knowledge about Georg Jensen as a brand, we conducted a variety of different business analyses, such as a brand brief, SWOT, TOWS and more. Through these analyses, especially by making the brand brief we were able to understand what Georg Jensen meant to their customers and, most importantly, their core idea: to create timeless design icons that last for generations. This core idea became our guiding principle as we worked on the project.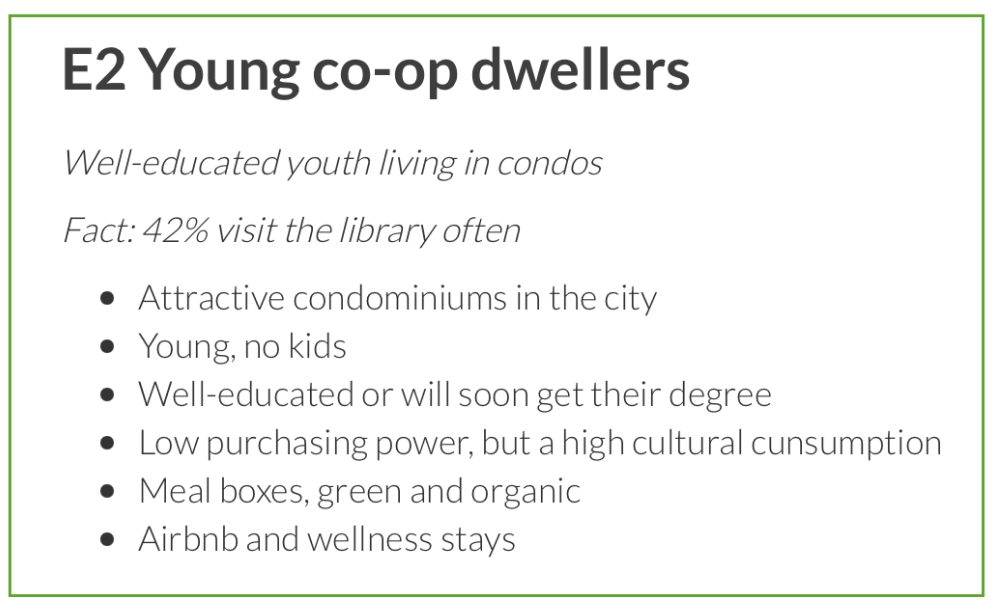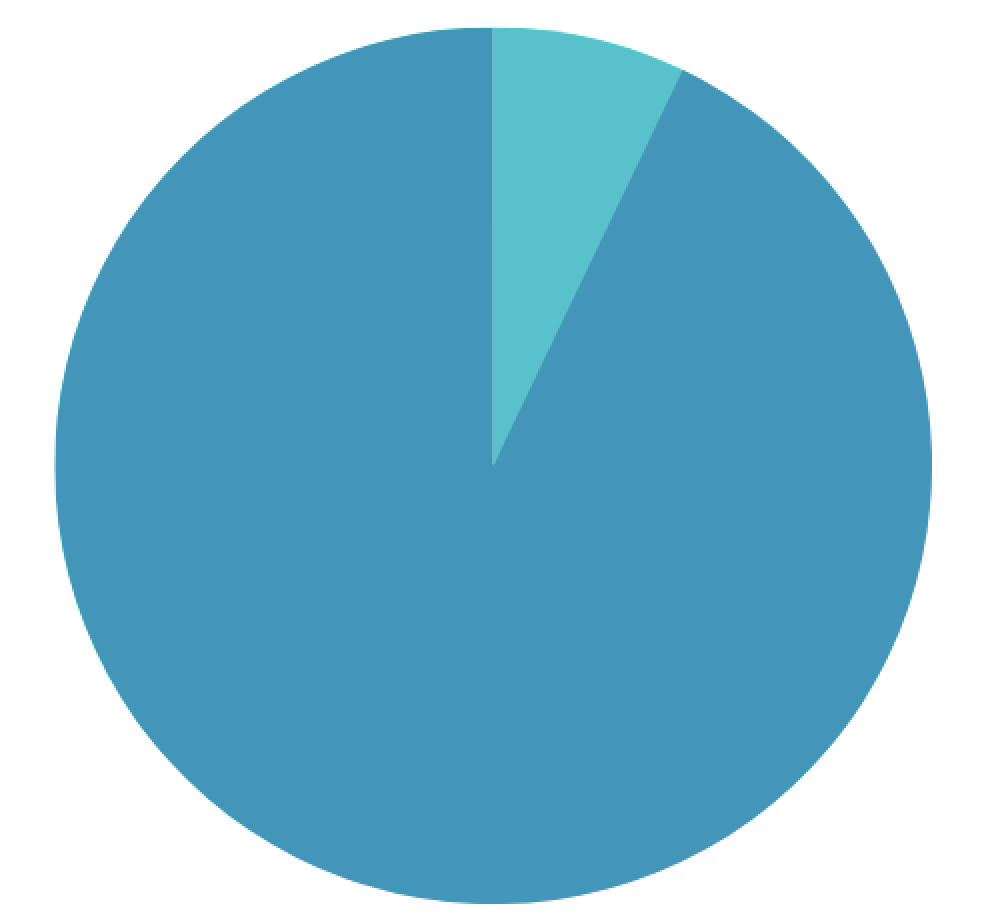 We investigated Georg Jensen's customers through user surveys and Coonzoom. Here we found discrepancies between their own perception of their customers and the actual customers we analyzed. For example, none of 14 randomly selected women aged 28-32 owned Georg Jensen jewelry.
After conducting an analysis of Georg Jensen's current customer base, it became evident that a shift in strategy was needed. Therefore, we decided to focus on a new target demographic: individuals of all genders, aged between 25-35, often residing in larger cities. The "E2 young co-op dwellers" segment from Conzoom closely aligns with this target group. Our goal is to attract a younger demographic to ensure the brand's continued relevance and appeal to a group that will soon have higher purchasing power and be of greater interest to Georg Jensen in the near future.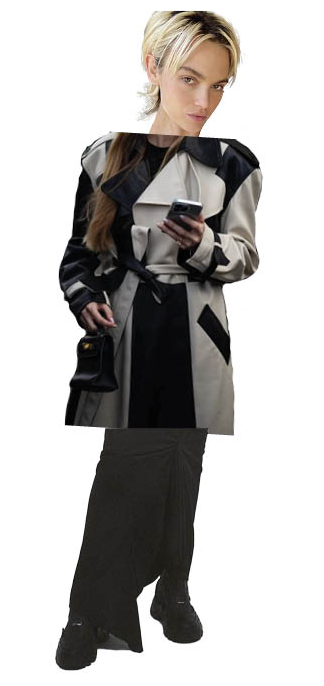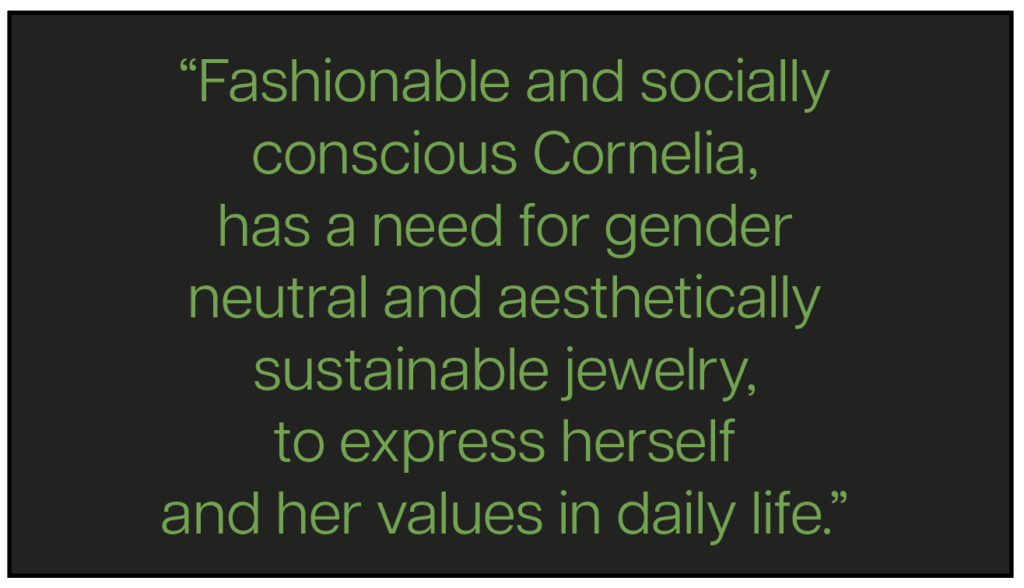 After selecting our target demographic, we created a persona based on the data we collected and an empathy map. Meet Cornelia, a 30-year-old professional in the field of digital communication. She is deeply passionate about various forms of culture and is always well-informed about current events. Inclusivity and openness are important values to her, and she prioritizes quality over quantity.
To get a good process started, it's important to define the need for what you are designing. Here you see our point of view for Cornelia and why she needed the jewelry we were about to create. 
Gender Neutral
Aesthetic sustainable
Polished surfaces
Karl Blossfeldt
Mirroring
As a group of five, it was crucial that we clearly defined the design drivers for this project in order to ensure we were all working towards the same goals and intentions. After a long process of debate and discussion, these five design drivers were chosen as the foundation for our design process.
With the design drivers established, it was time to delve into the ideation phase. Our process was incredibly thorough as we explored a ton of potential paths to take. Ultimately, we were inspired by the motif of a tobacco plant as portrayed by Karl Blossfeldt, an artist whose work Georg Jensen himself drew inspiration from. We also incorporated the unique common denominators of Skønvirke, such as mirroring, repetition, and symmetry, with a subtle deviation. Our aim was to create a recognizable shape that still holds an element of surprise, aligning with the concept of aesthetic sustainability as theorized by Kristine Harper.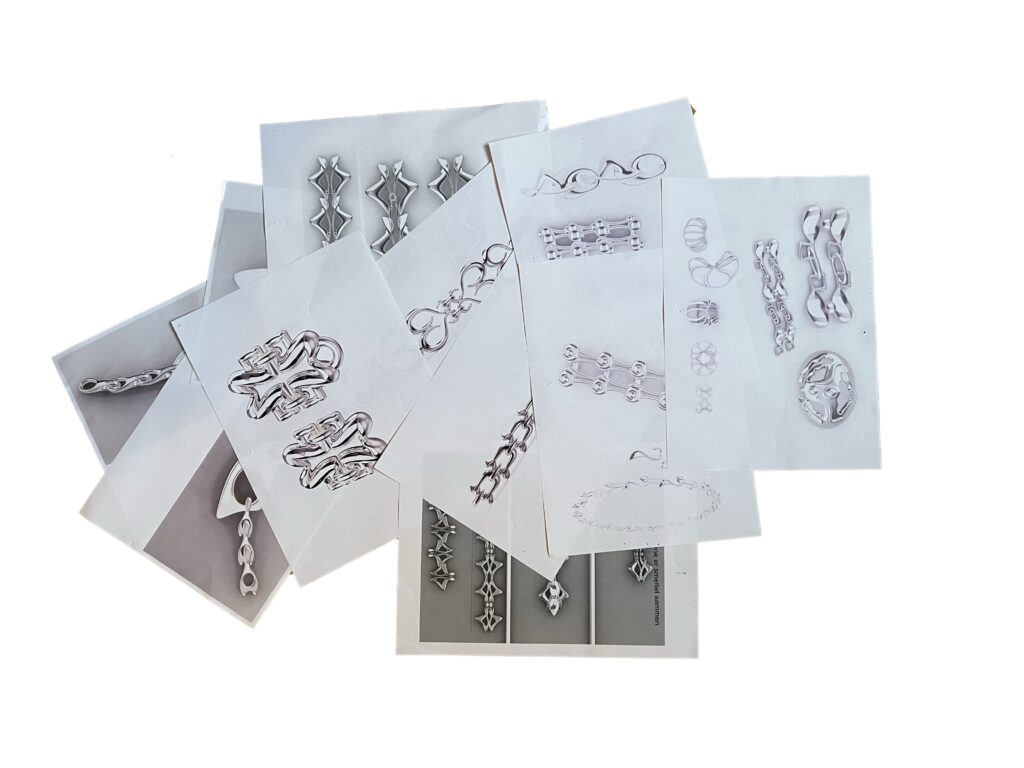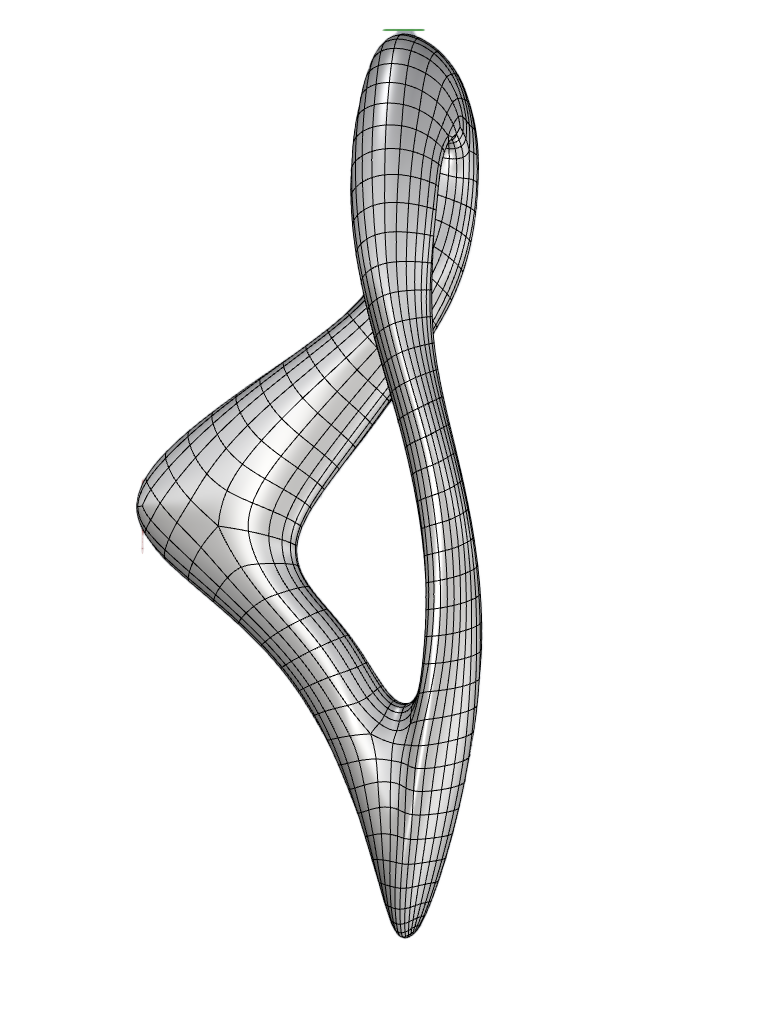 After finally settling on an inspiration path, we began sketching our ideas. To effectively communicate our desired shape, we found that 3-D sketching in Rhino was the most efficient method. We all made numerous sketches until we found a form that we found interesting. From there, we started to explore ideas for the jewelry piece, manipulating, twisting and stretching the form to uncover all possible design options.
In terms of materials, we decided to craft the collection using 925 silver. This choice was made both for its compatibility with classic Georg Jensen designs, because its easier to get recycled silver, which we would prefer as its more sustainable and for its affordability for our target demographic of younger individuals. However, if this were to be an actual collection for Georg Jensen, it would be a great idea to also offer it in gold as an option, to make it more customizable and appealing to a wider range of customers.
As we heavily relied on Rhino for our design process, it was necessary to create numerous 3-D physical prints in order to keep track of the size and ensure there was sufficient space within the hollow parts of the design. The image here show a selection of our prototypes for the three main shapes in the collection.
An essential step in the design thinking process is gathering feedback from the intended target group before bringing the product to market. To accomplish this, we created renderings of all the jewelry pieces in the collection and sought feedback. This provided valuable insights, particularly regarding desired sizes, especially for the brooches.
The time had come to produce the five physical jewelry pieces. We 3-D printed our Rhino files in exact measurements using castable wax 40 and then had them silver casted. Unfortunately, we discovered that the castable wax 40 often resulted in a rough surface on the silver, as was the case with this batch. This required a significant amount of time to be spent on smoothing and polishing the pieces. If I were to mass-produce these, I would create rubber molds from the finished masters of the initial process and then cast the new batch using a standard wax.
We began designing the box using Rhino, with the goal of it being more than just a container for the jewelry. We wanted it to also function as a decorative piece in the customer's home, making it more sustainable and adding to the story of the collection. The design calls for it to be made of stainless steel, but here you see our prototype after it was 3-D printed in plastic. The box opens from the side, adding an additional design element. As you can see, the motif of the tobacco plant is featured as a relief on the top of the box, further tying the collection together.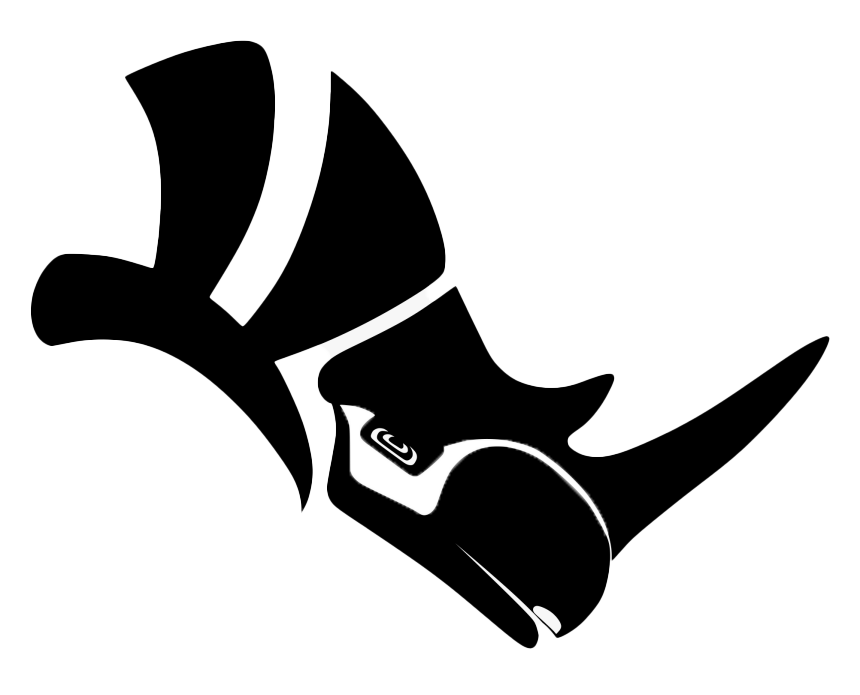 For this project, we employed a variety of tools to create the designs and bring our collection to life. Rhino was our primary tool for designing and physically crafting the jewelry. We utilized Keyshot for rendering, allowing us to visualize our designs throughout the process. We employed two different 3-D printers, one for the jewelry and one for the box. Additionally, we utilized Photoshop for editing our photographs and adding the jewelry pieces to the models in our photoshoot, as not all of the pieces were physically produced. Lastly, Indesign was our main tool for creating our lookbook and storytelling materials.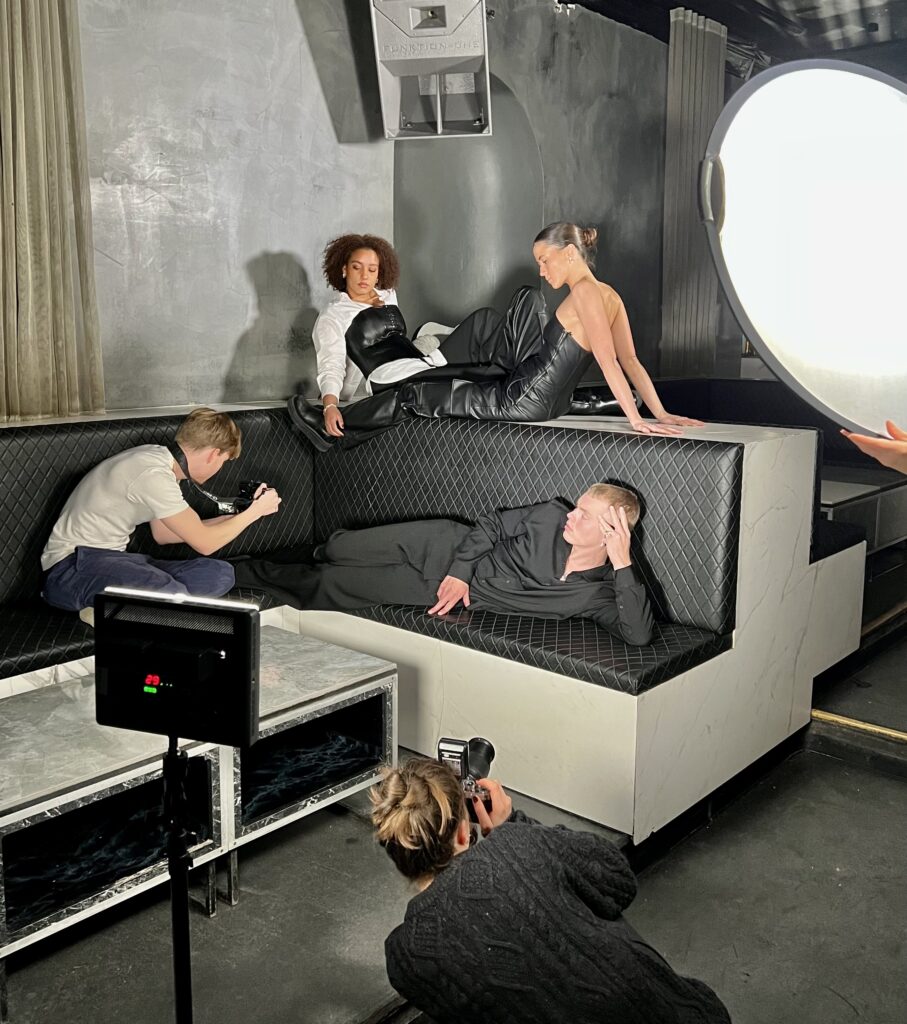 For branding, we had a clear idea of the direction we wanted to take. Our goal was to make Georg Jensen feel more modern and relevant to a younger audience. To achieve this, we created a variety of moodboards and focused on sensory branding to find the right vibe. Initially, we had planned a different photoshoot, but it didn't convey the energy we were looking for. Instead, we landed on the concept of "classy at the club", making classic Georg Jensen pieces suitable for a night out. Our photoshoot took place at Museo Club, where we captured a young, sultry, and sexy atmosphere that we felt would appeal to our target audience. This vibe was also what we tried to convey through our lookbook and poster.
if your curious to see the finished collection.